« A Fabrica Cuturale Casell'arte » is an association based at the Hotel E Caselle, whose aim is to promote all forms of writing and art. Throughout the year, it offers numerous encounters with artists from all over the world and from various forms of expression.
A permanent exhibition
Around one hundred works of art are on display in the hotel's lobbies and living spaces. Renowned artists Nazanin Pouyandeh, Virginie Trastour, Jacqueline Desanti, Bogdan Smith, Michel-Ange Poggi, Florence Kutten, Saeko Osaki can be discovered… and many others will enrich the collection.
For an unusual experience combining comfort and the pleasure of the senses, we propose an immersion into the universe of Jacqueline Desanti. The visual artist will occupy an upper room around the theme of thrills. Pure emotion, the thrills of love and sensuality are at the heart of her approach.
An artistic journey in the Park
From June onwards, you will also be able to discover "l'Alliance", imposing works in the heart of a botanical path proposed by the visual artist Laetitia Carlotti, the sculptor Antoine Silvestri, and the landscape artist Diana de Mari.

Delphine Ciavaldini, visual artist, and Ben Foskett, composer, take over an old Caselle on the theme of memory. A current work where sound and plastic creation dialogue, it will be inaugurated in June 2020.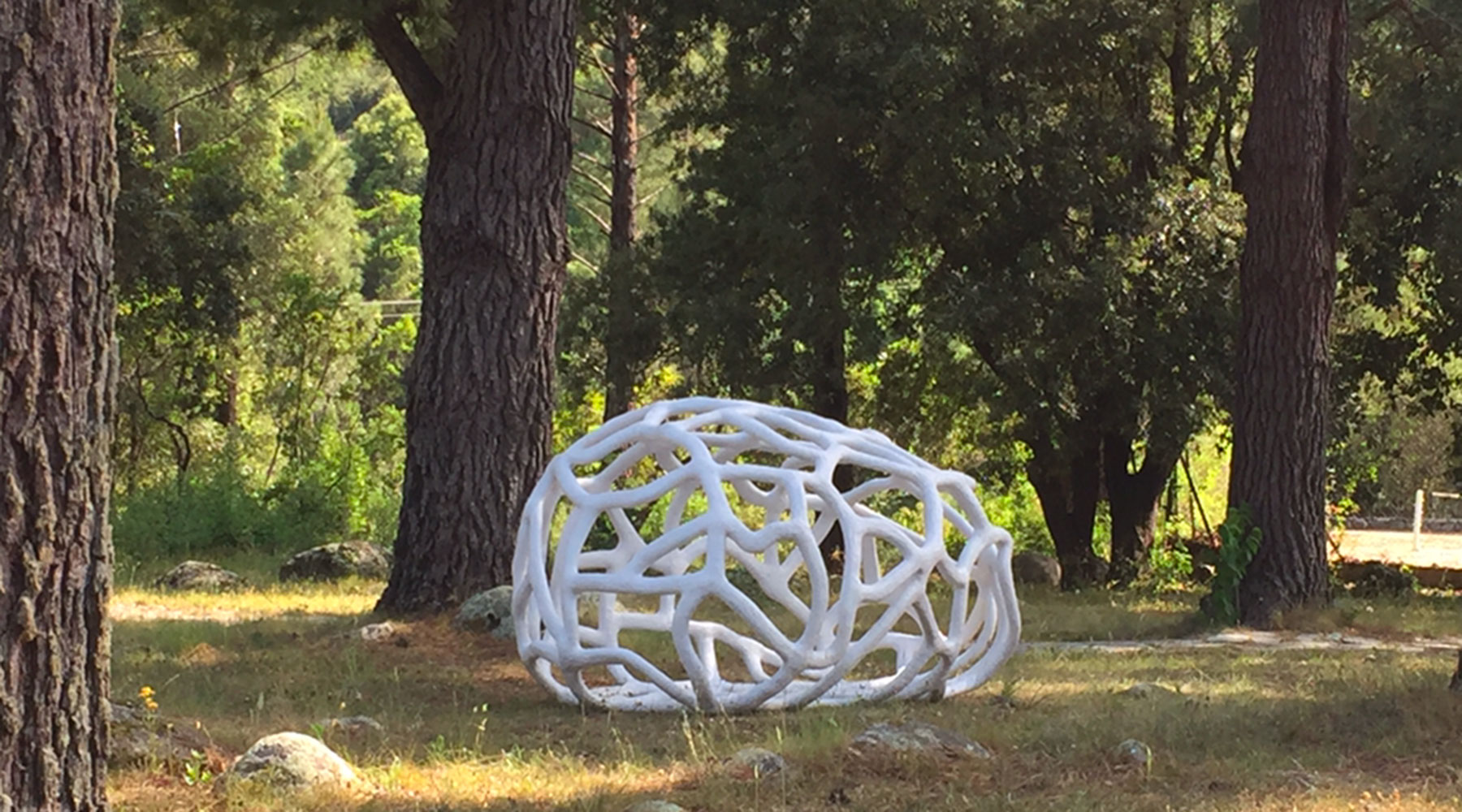 Œuvre de Dominique Paolini
Concert along the river
From June onwards concerts are organized every week. Along the river, in the scrubland or in the park, Corsican and other artists offer a unique form of acoustic performances in the late afternoon. Open to hotel guests, it is an opportunity to discover a unique musical form.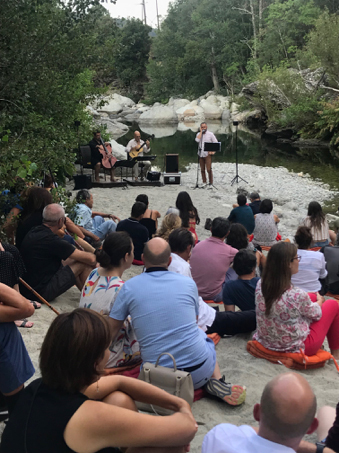 Concert Sull'aria